Second post on vegan food with seafood in it. If you're still having a hard time with it, check out the last one cuz we are not getting into this again, Mary.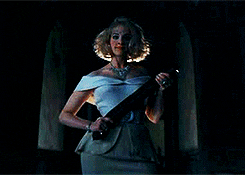 Quick and lazy post time!
I'm now cooking for two non-vegans who are into cutting down on their meat consumption because, get this – as it turns out… bear with me here… global warming is real!
They genuinely loved it. Like, Pick Up Some More Clam Juice Tomorrow loved it. This was pretty easy to make and took near no time. The only thing that was somewhat of an ordeal was the clam juice. I was so happy when I'd finally found a bottle, my friend and I were singing "We found the clam juice" to the tune of "She Drives Me Crazy" by the deliciously 90s band Fine Young Cannibals at the checkout clerk. They were not as excited. Whatevs.
Y'all ready? Clap your hands, everybody – if you got what it takes. 'Cause I'm Evy Ev and I want you to know, that these are the breaks…
SAID BREAKS
Some oil – just go with your gut
3 celery ribs, chopped
1 large onion, chopped
4 garlic clove, minced – could have been 5. Been on a serious garlic kick lately. Do you.
3 small potatoes, peeled and cubed
1 cup water
1 bottle (8 ounces) clam juice
3 teaspoons "chicken" base
1/2 teaspoon pepper
1/4 teaspoon dried thyme 1/2 teaspoon paprika 1/3 cup all-purpose flour
1 cup coconut milk, divided
1 cup almond milk, divided
2 cans (6-1/2 ounces each) chopped clams, undrained
parsley
BREAKS ON YO STOVE
Sauté celery and onion in oil until tender. Add garlic; cook 1 minute longer. Stir in the potatoes, water, clam juice, bouillon, pepper, paprika, and thyme. Bring to a boil. Reduce heat; simmer, uncovered, for 15-20 minutes or until potatoes are tender.
In a small bowl, combine flour and 1 cup of a mix of the coconut milk and almond milk until smooth. Gradually stir into soup. Bring to a boil; cook and stir for 1-2 minutes or until thickened.
Stir in clams, parsley, and remaining coconut/almond milk mixture; heat through.
How does it taste, you ask?